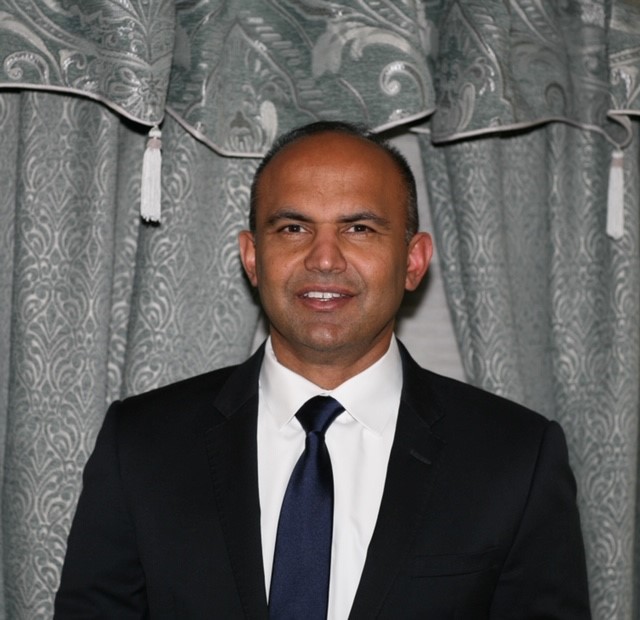 Sam S. Sahota

(Send e-mail)


Sam S. Sahota is a partner in the firm and a registered patent attorney.

In 1989, he received a Bachelor of Science degree in Electrical Engineering from Cornell University in New York. In 1993, he received a Juris Doctor degree from Rutgers School of Law, the State University of New Jersey.

Mr. Sahota is a member of the New York State Bar, and is also registered to practice before the U.S. Patent and Trademark Office.

Prior to joining the firm, Mr. Sahota was working as a Senior Associate at a large general practice law firm in Washington D.C., and previously thereto was working as an Associate at an Intellectual Property boutique law firm in Washington D.C. Mr. Sahota also has practical industry experience applying his engineering skills to complement his theoretical knowledge.

Mr. Sahota is experienced in prosecuting patent applications for Internet-related devices and methods, business methods, telecommunications, digital signal processing, display devices, power sources, digital and analog circuits, wireless security and protocols, semiconductor devices, and computer software and hardware.

He has also prepared and prosecuted reissue applications and reexaminations in the United States Patent Office; participated in appeals to the US Patent Office Board of Patent Appeals and Interferences; assisted with appeals to the U.S. Court of Appeals for the Federal Circuit; and has experience in Patent Cooperation Treaty (PCT) practice.

Mr. Sahota has also prepared freedom to operate opinions, validity and infringement opinions. He also has experience in licensing and patentability evaluations. Additionally, he has performed litigation evaluation in the electrical, electronics, chemical, bio-medical, mechanical and electro-mechanical device areas. He has also been involved in litigation analysis and evaluation of patents and products related to active and potential infringement actions in the electrical, electro-mechanical, software and medical device areas.









---
| Sean M. McGinn | Sam Sahota | Geoffrey K. Pechie | Ian McGinn |
---
| Return Home | About Our Firm | Our Attorneys and Agents | Litigation/ITC | Directions | Employment | THIS IS AN ADVERTISEMENT |