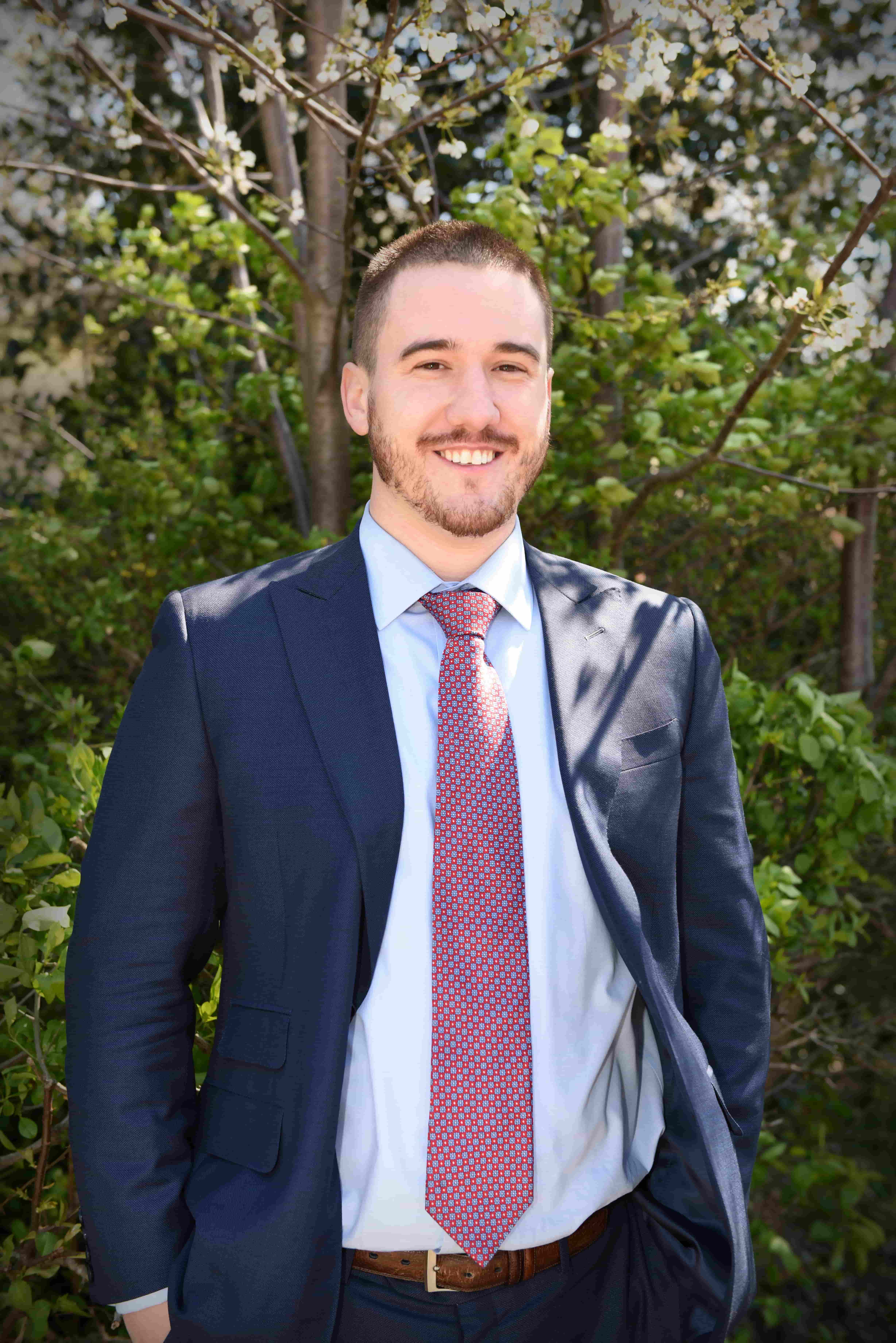 Geoffrey K. Pechie

(Send e-mail)


Geoffrey K. Pechie is a partner in the firm and a registered patent attorney. He received a Bachelor of Science degree in Aerospace Engineering in 2010 from Embry-Riddle Aeronautical University in Daytona Beach, Florida. In 2017, he earned a Juris Doctor degree from the Antonin Scalia Law School at George Mason University, with a focus on patent and trademark law, as a part-time evening student while working at the firm as a registered patent agent. Mr. Pechie has been with the firm since 2013.

Mr. Pechie is a member of the Connecticut State Bar. As mentioned above, Mr. Pechie is also registered to practice before the United States Patent and Trademark Office.

Prior to joining the firm, Mr. Pechie worked as a Design Engineer at a prominent supplier for General Electric industrial division in Ormond Beach, Florida. He designed metal expansion joints and flexible hoses. He was responsible for performing finite element analysis, drafting factory production drawings using CAD, NEMA loading calculations, welding, material forming capabilities, and quality control procedures for design codes such as ASME B31.1, B31.3, and ASME Section VIII.

Mr. Pechie also performed research in United States Air Force Stability and Control Digital DATCOM and its methods for calculating stability derivatives while attending Embry-Riddle Aeronautical University.

Mr. Pechie focuses his preparation and prosecution practice in the areas of aerospace technologies, aerospace control systems, mechanics/mechanical systems, optics and optical systems, material sciences, physical sciences, semiconductor technologies, display technologies, medical devices, metallic materials, wireless devices, electronic control systems, and mechanical devices. He has drafted over 250 original patent applications for some of the firm's domestic clients.

As a member of the firm, Mr. Pechie has presented numerous lectures to firm members and to overseas associates/trainees on the American Invents Act (AIA), Examination of the Application, Office Actions and Drafting Responses thereto focusing on responses to 35 U.S.C. § 101 (subject matter eligibility), § 102 (novelty), and § 103 (obviousness) rejections and claims drafting, and Product Marking Under 35 U.S.C. § 287 and changes made thereto by American Invents Act.

Mr. Pechie has also co-authored (with Mr. McGinn) an article entitled "Inventorship and Data Export of Inventions Invented in the United States" in "PATENT", published in Japan monthly by the Japanese Patent Attorneys Association (JPAA).
 








---
| Sean M. McGinn | Sam Sahota | Geoffrey K. Pechie | Ian McGinn |
---
| Return Home | About Our Firm | Our Attorneys and Agents | Litigation/ITC | Directions | Employment | THIS IS AN ADVERTISEMENT |